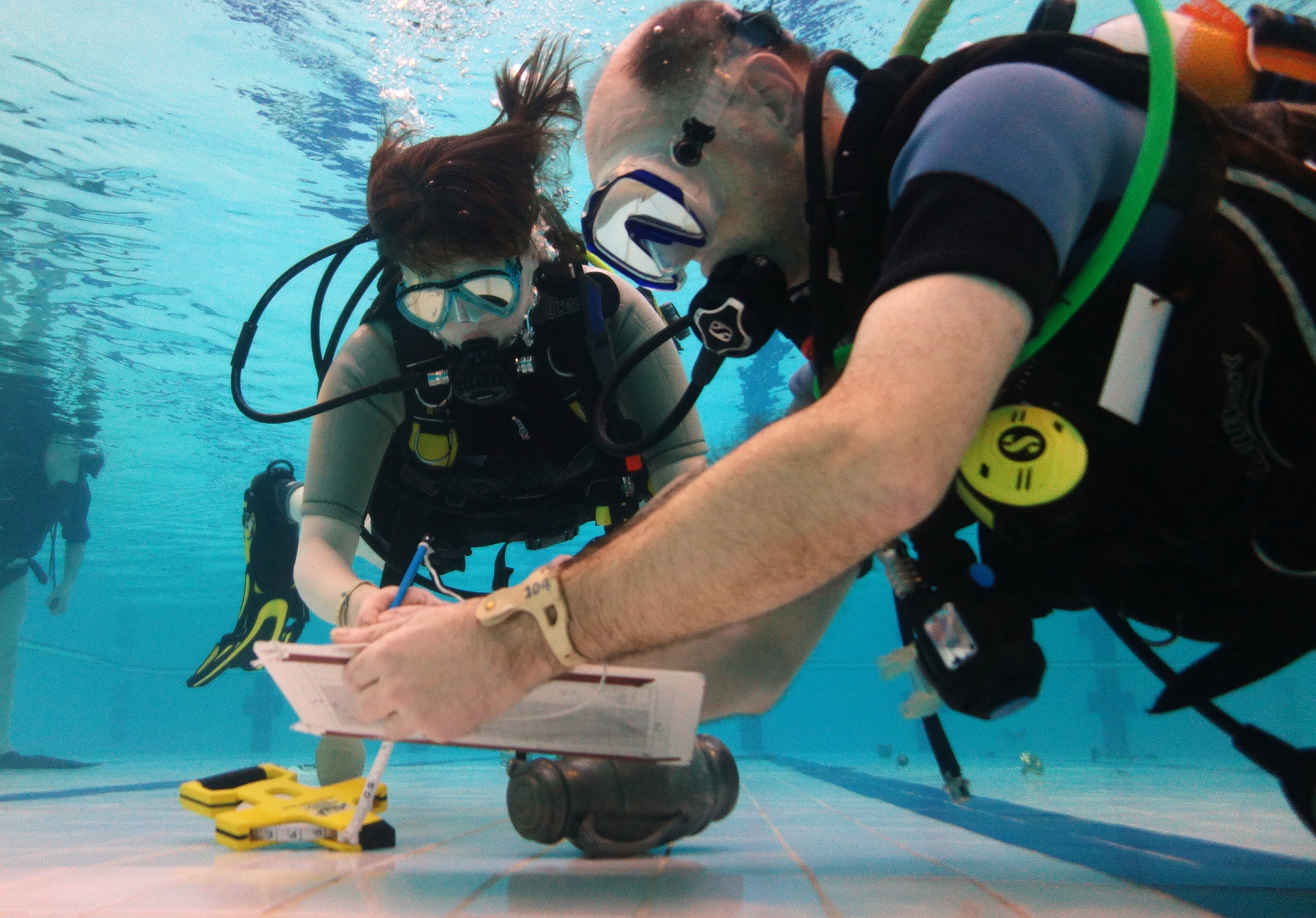 Project SAMPHIRE is all about building bridges between professional maritime archaeologists and the local communities with knowledge about archaeological sites. Although we mainly focus on sharing of information, we also work with groups like the Nautical Archaeology Society (https://www.nauticalarchaeologysociety.org/) who offer training to those who want to get even more involved.
Dr Dan Atkinson and John McCarthy (from WA Coastal & Marine and the SAMPHIRE Project), and Steve Liscoe (Fife Council), are also tutors for the NAS and last weekend we ran a one day Nautical Archaeology Society Introduction course for a group of recreational divers. The day included a mix of theory and practical sessions. We spent the morning going over the basics of maritime archaeology, including how to survey a site and then moved to Musselburgh Pool to put the theory into practice. This course was supported by Historic Scotland.
You can see more images from the training course here.