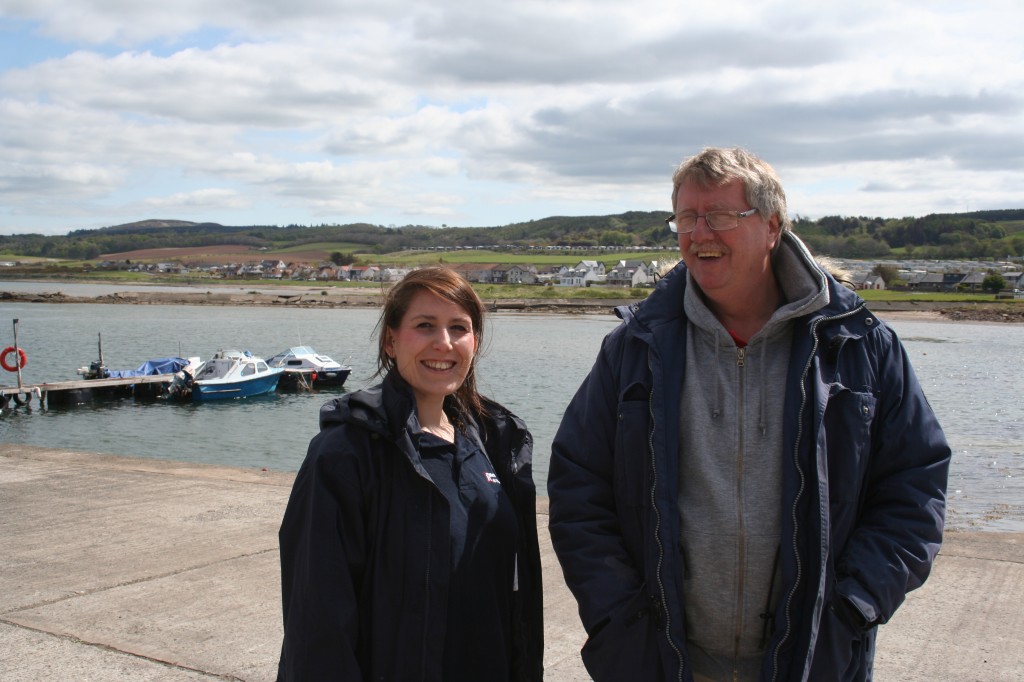 The SAMPHIRE team left Ayr yesterday morning and headed south. The first stop was the small port town of Dunure.  Dunure's harbour dates to 1811 and still houses a small local fishing fleet.  We were able to talk to some local residents that were around harbour about known wrecks in the area and we learned about the loss of the Valkyrien, a barque that ran aground north of Dunure harbour in 1883. Several of the local fishermen of Dunure were involved in rescuing the crew of the Valkyrien and the wreck is commemorated with a plaque near the harbour.
The next stop after Dunure was Maidens. Here we headed to the pier and met Jim the local Harbour Master who was happy to discuss local wrecks and also to refer us to locals with knowledge of the area. Jim introduced us to Ian Templeton, a retired fisherman and history enthusiast. Ian started fishing when he was 21, ring trawling for herring from the Isle of Man to the Outer Hebrides and then shifting to creel fishing later in life. Overall he spent more than 35 years fishing in western Scotland.
Ian has an in-depth knowledge of the local marine environment and shared several sites with us. He also gave a great account of the changing maritime landscape and spoke at length about the developments in the maritime industry and culture. After our meeting with Mr. Templeton he thanked us and said "It is nice to know that people are still interested in these things"  which is always nice to hear!
We then moved on to the foreshore area of the village to document the remains of an old fishing vessel. The Royal Commission of Historic and Ancient Monuments has several records for reported losses of early 20th century vessels in this area but no confirmed wrecks.